Most business activities facing challenges in the wake of the Covid-19 pandemic, with travel restrictions, geographical constraints and physical distancing rules. The Public Listed Companies (PLCs) had been given leeway to conduct virtual annual general meetings (AGM) when the large meetings are not encouraged.
Malaysian Regulators, such as the Companies Act 2016 and the Securities Commission enacted a few virtual meeting guidelines as a company's requirement to conduct a meeting with the shareholders and management members once every calendar year irrespective of size or structure. 
The advancement of technology has been a marked shift to the digital platform in shareholders' engagement. A new wave of innovations now enables companies to conduct the AGM in a virtual environment. This is particularly relevant to be implemented for PLCs in Malaysia to cater to a large and widespread shareholder population. But the platform required a stable internet connection and integrity by the board members to have a smooth meeting.
Even though Malaysia had shifted to the endemic phase, still, some of the PLCs conducting virtual AGMS, such as Gamuda Bhd, Systech Bhd, Sapura Energy Bhd. and Computer Forms (Malaysia) Bhd. A virtual AGM platform gives advantages to the shareholders and stakeholders to participate remotely, from any location. 
To ensure the meeting is conducted on a secure and effective platform, the participants need to register to the virtual platform, and they can join via a secure link. There is no limit to the number of shareholders that can take part, with all participation records captured within the platform.
"This guidance note is necessary to ensure companies can continue to meet their obligations under the law and to shareholders during this MCO period. We also encourage companies to continue leveraging technology, even beyond the MCO period, to conduct meetings in a manner that will encourage and enable full shareholder participation, even from remote locations," said Datuk Syed Zaid Albar, Securities Commission Chairman.
In an SC survey, 76% of shareholders who responded indicated that they would like to continue having the option of participating in general meetings online. "In this regard, the SC will continue to conduct the virtual meetings survey to identify gaps and practices that are not aligned to the principles of good governance,"
Other than that, the virtual AGM in the hope to have more foreign investment in Malaysia. Foreign investors continued to remain net buyers of Bursa Malaysia for the fifth consecutive week last week with net inflows totaling RM649 million.
However, the amount was much lower than the previous week's net foreign inflow of RM1.08 billion. In addition to the ever-increasing geopolitical uncertainty that had affected the Malaysian economy, it is hoped that with the increasing number of local and foreign investors a new way of the meeting can boost the global economy.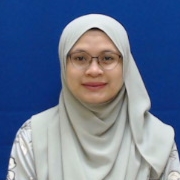 Dr. Arifha Mohamad
Department of Business Management
Faculty of Technology Management and Business
Universiti Tun Hussein Onn Malaysia (UTHM)