In a recent sharing at a webinar titled; Advocating Adversaries in Education During the Covid 19 Pandemic: Multi Perspectival Approaches in Enhancing Learning and Creating Awareness, organized by the Centre for Communication Science Research at the Centre for Language Studies (CLS), Universiti Tun Hussein Onn Malaysia (UTHM), Dr. Abeer Z Barakat talked about the trials faced by lecturers and students in their learning and teaching processes at University College of Applied Sciences (UCAS) in Gaza, Palestine.
The speaker explained that UCAS went through three challenging conditions through the years starting from the massive aggression in 2008, tightening of the siege in 2009 and Covid-19 pandemic at the same time as the 2021 aggressions.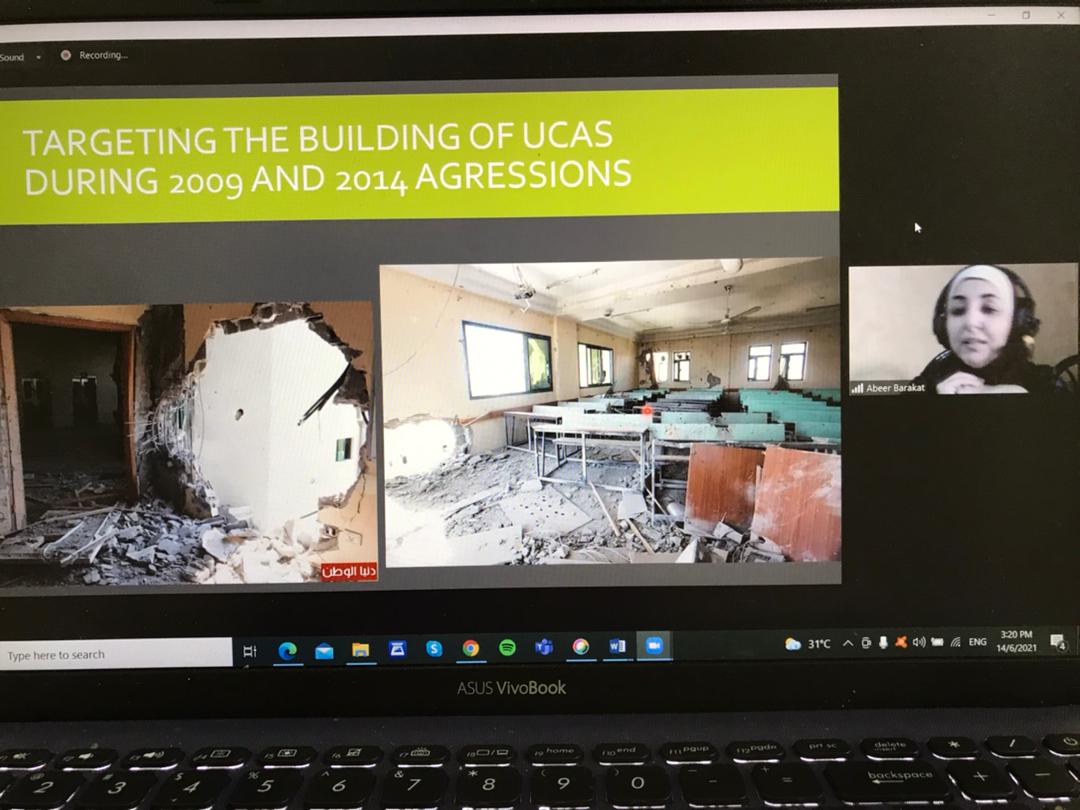 The bombings and aggressive attacks did neither discriminate buildings nor humans and UCAS was attacked several times over the years. Her candid explanation suggested that the challenges they faced were from multiple adversaries and Covid-19 pandemic takes a backseat to the aggressions and attacks on the Palestinians, specifically Gazaians.
As a result of the attacks, the university had to go through dire situations with electricity and fuel cuts, as well as paper shortage. But the biggest challenge was the travel restrictions, having to pass various checkpoints, in order to get to the university. Therefore, having access or freedom to education and what it entails is precious to many Palestinians.
When a participant asked Dr. Abeer what motivates Palestinian students in spite of all the adversities, she simply answered: themselves. The thought of protecting their people and nation, the hope of rebuilding their country and living a somewhat normal life is motivation in itself.
Many in the audience, including the writer, teared up a number of times listening to Dr. Abeer speak about her personal experiences and looking at the heartbreaking pictures that she shared. I think the rest of the participants were shocked at how bleak the situation was, beyond what our minds could think of and what was portrayed in the media.
Yet, somehow, we felt that that was only the tip of the iceberg because of the upbeat, humorous way Dr. Abeer presented the life-threatening situations that she and other Palestinians had to undergo on a daily basis; "we are very romantic here because we are always in candlelight".
Her positivity reflected the courage, spirit and conviction that she and perhaps many of her countrymen share. Her strength makes us understand the unshakeable power of women in the country, like Meryem Afifi. As the often quoted line from a poem goes: 'For the hand that rocks the cradle is the hand that rules the world'. Dr. Abeer fights in her own sphere using her own weapons; the best offense against oppression, which is education.
In retrospect of the session by Dr. Abeer, there is a lot that we, who live in a comparatively harmonious and abundant country, can reflect on but let us ponder on only two poignant points. One, is to not let our yardstick be of greener pastures but those which are facing difficulties and observe how they overcome them. While we are grousing about slow internet or lack of coverage, others perhaps are dodging bullets or bombs, travelling miles but still wanting to teach and learn. This is an eye-opening, wake-up call that should make us think of the way we approach learning and teaching each time we are preparing for or undergoing our lessons.
Complaints aside, how do we, the educators, nurture these young minds who are not yet challenged in comparison? How can we impress on them lessons about the world other than what is confined in our textbooks and online materials? We have much more and we should try harder!
Second, is the value of education to people facing challenges – it is a way to a possible future. Dr. Abeer shared her experience of doing her doctorate in Malaysia with her students and they were amazed at the pictures of clouds, sceneries and even intact buildings. They asked her if they could one day come here and Dr. Abeer took the opportunity to motivate her students to reach for the stars; 'if you study hard, you can go there and even more'. Her students took that as a beacon to propel towards a promising future for them and their people.
Strength and steadfastness in such young minds which can only be cultivated within the four walls of a warm, embracing classroom. This brings us to the question of whether education is a means to an end or a process that opens the mind? This is a question begging for an answer and an empathetic educator will instinctively know the answer and what each student needs.
At the end of her speech Dr. Abeer touched on the overwhelming support Palestinians have received from Malaysians in terms of various aid, specifically through MyCare. But she said they were significantly touched by our virtual support which comforted them in times of hardships especially during the recent aggressions. She mentioned the infamous hashtag that would go down in history for its force in somewhat shaking the oppressors.
As such, a Malaysian flag is now flying on one of their beaches to relay their acknowledgement of our support towards them. Let us not stop at this. CLS is currently in talks with Dr. Abeer to set up a Buddy Program between her university students with ours on different upcoming projects. It is hoped that these projects can bring a piece of Malaysia into their classrooms, and light into their hearts.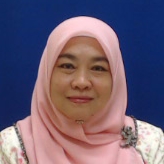 Profesor Madya Dr. Zailin Shah Yusoff
Centre for Language Studies (CLS)
Universiti Tun Hussein Onn Malaysia (UTHM)